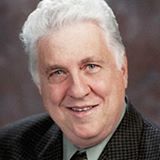 Thank you for your honest answers to our quiz. Below are the results based on the answers you provided. If you would like to arrange for a consultation in person or online via Skype, please contact me.
Sincerely,
Dr Tony Fiore


Results
Below are the results of the evaluation of anger in your marriage or relationship.
In what areas is anger displaying in your relationship?
A score of 8 is considered a HIGH level of that particular anger issue. If you have scored anything above 4, it would be advisable to review the resources I have made available for that particular area. Higher bars are the areas that need the most help. Any score below 4 is considered normal.